Zug near Lech am Arlberg
Zug is a district of Lech am Arlberg with about 100 inhabitants. It is located 3 kilometers
away from the "Metropole". The perfect place, with a dreamlike scenery, for those who are
looking for peace and tranquillity, but don't want to be too far away from the hustle and
bustle.
Thanks to the perfect bus connection (every 20 minutes there is a local bus to Lech) you are
right there - in 5 minutes.
A great starting point in winter for all ski enthusiasts, the lift to the ski area Lech / Oberlech is
very easy to reach, directly with the skis.

Cross-country skiers will get what they deserve in Zug, with direct access to the cross-
country ski run of the breathtaking Zug Valley.

For those who have already discovered winter hiking, Zug also offers the perfect spot with its
signposted winter hiking trails in the direction of the Zug Valley and Lech / Oberlech.
In summer you are already in the hiking area of Lech-Zürs.
You can start your day, be it for hiking or biking, right in front of your doorstep, or you can
take the local bus in the direction of the Zug Valley to start your tour there.
Experience the mountain summer - up close.
Burgi's
Zug - Lech Arlberg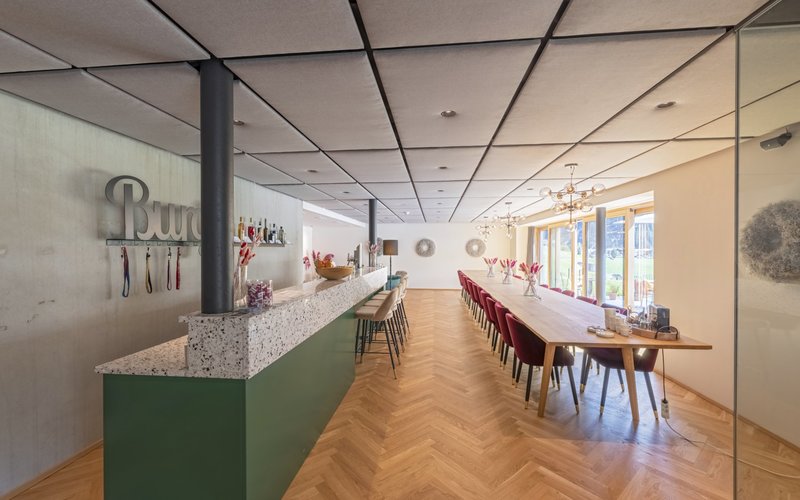 Burgi's rooms
Zug - Lech Arlberg